Location of writing: Drammen, Norway
I have been wanting to learn another language for a while now, and have decided to make an effort to learn Dutch now. It really is a beautiful language when you appreciate the sounds of it. In this post I will outline the different tools I find the most useful for learning Dutch.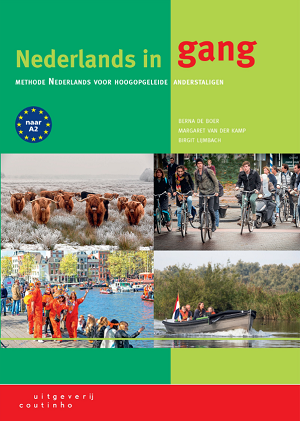 My method is based on what I have found works for me. There are amazing resources available for learning Dutch so that the question is to find the best for me and stick with those. Dutch is quite similar to Norwegian and English so I get a head start there. My method is also refined based on what I learned when I learned Portuguese and Spanish.
Here are the basics of the tools and method I use for learning Dutch.
This is a great site to get a quick start and get activate with the language. You practice listening, writing, reading and speaking in a easy, free and rewarding environment!
However, I only like Duolingo to get started as the sentences that you practice are not very conversational at all and sometimes really weird. You do learn the grammer and sentence structure quite well, however I want to learn that while learning useful phrases.
In my opinion Pimsleur is the best audio course that you can begin with. It is focused on conversational speech so you quickly learn to have a conversation, and that will get you really motivated. It repeats the phrases in a intelligent pattern so that you have a high chance of remembering different phrases. So put it on your phone when you go to work 😉
This site is for writing short posts, and people can suggest corrections for you. This is extremely helpful to get quick feedback on what you need to work on to improve your writing (if that is your focus). There is a lot of native Dutch speakers on the site so you will get feedback quite quickly.
Dutch Online Textbooks
There are many excellent Dutch textbooks that are suited for levels A1, A2, B1 and B2 of language learning. The best part of this that the textbook is entirely in Dutch, so that you use more time with the language than when you use books like Colloquial or Teach Yourself series.
I am using the following:
You can order it as an ebook and register for online exercises with audio and quizzes. There are several other similar ebooks (Contact! and Code Plus series) coming now with similar content, but I found this series the best for all the language levels to this date.
Virtual immersion
First of all, I have turned my computer as much into portuguese as possible. Facebook,, Chrome, Google, Wikipedia, Youtube, Windows, Office, it's all in Dutch at the moment. It's a bit frustrating in the beginning, but you will get used to it quickly.
These are two amazing apps that have gotten a lot of traction, so they have a lot of users. I connect with Dutch speakers here and mostly chat and try out new sentences and vocabulary. Mainly because I manage to remember words better when I know how they are written. So then it is great to use a chatting service to write out several common phrases and also get practicing reading phrases back. You also get a quick feel for what kind of phrases are normal to use in Dutch.
Online Tools
I use these essential online tools to learn Dutch:
I really like to use videos for learning languages and Youtube is packed with Dutch videos. Learndutch.org channel is a great place to start.
This is my primary starting point when learning about anything, and turning this into Dutch helps a lot. What about this article about the Dutch East India Company?
Movies
Although learning languages from movies can be done with some success, I mainly like movies to get to know more of the culture part of the language.  Here is my favorite Dutch movies:
These are some of the methods I use to learn Dutch. It is not by any means a perfect learning method, but I found it really enjoyable for me. And if the language learning method is enjoyable you are probably going to stick with it 😉